"Primary″
History and Profile
The English Program commenced in 1998 and follows the Ministry of Education Curriculum, from Grade 1 through to Grade 12.
The subjects taught are:
– mathematics
– social studies
– science (physics, chemistry, biology, and Earth sciences)
– computer skills
– arts and crafts
– music
– Thai, English and Chinese languages
Please note that most of these subjects being taught in both the Thai and English languages.
All the teaching staff are fully qualified and well experienced within their respective fields. They are committed to offering the students the best education possible by utilising the latest methodologies and technologies.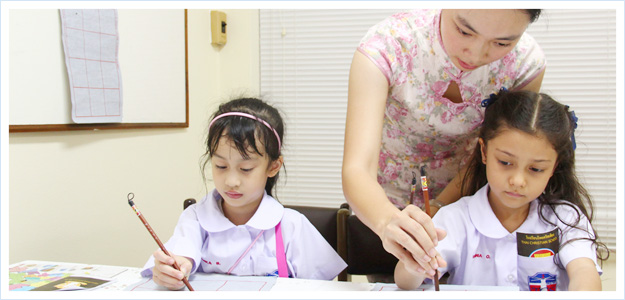 The school's graduates have found that they are eligible to further their studies in both Thai and international programs offered by local universities, as well as overseas universities.